What does the refuge do?
More than just a safe place...
The refuge project, Wear Valley Women's Aid, has existed in Bishop Auckland for over 40 years, offering women and their children, who have experienced domestic abuse, temporary accommodation in a crisis, practical support and advice alongside specialist help to deal with the emotional impact of their experiences.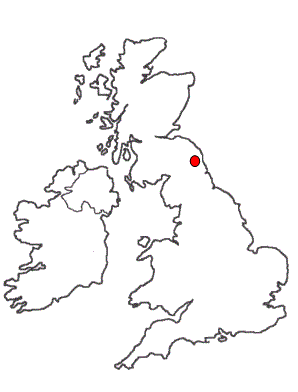 The refuge has to be more than a 'safe house.' Everyone involved with the refuge at Bishop Auckland works hard to ensure that women are presented with opportunities, so that they feel able to leave abusive relationships, making the prospect of a safe, stable future a reality.
Members of staff are qualified, professionals from a variety of backgrounds; with education, social work, legal, and social welfare experience. They are able to offer a great deal of specialised support. They work in partnership with many other organisations and projects throughout the community committed to supporting victims of Domestic Abuse. The project workers are experienced professionals able to advocate on behalf of women who have experienced Domestic Abuse.
The refuge project provides accommodation for 6 adult women and 15 children. Women of all ages, backgrounds, nationalities, and abilities; the one thing they have in common is that they are all victims of Domestic Abuse.
While staying at the project women can receive support to:

claim benefits/maximise earned income
apply for housing
secure legal services
manage finances/debt
identify education/training opportunities
liaise with other agencies: health, Children and Young People's Service, police etc.
participate in 'in-house' support programmes/support groups
identify external counselling services
parent effectively and positively
safety plan and to 'move on' post refuge experience
Outreach support
However, women and their children DO NOT have to live in the refuge to receive support. The project provides an Outreach service which offers:

full range of advice, advocacy, practical and emotional support
support to women and children who have experienced domestic abuse; dealing with the emotional impact on parenting ability, behaviour and attitudes of children and young people
delivery of the First Step Programme for 16 – 25 year old women
Direct work with Children and Young people
Children and young people who have lived with Domestic Abuse must be given an opportunity to 'make sense' of their experience. There are specialist professionals in the refuge who can provide that one to one support.
Working with women and their children to stay safe; safety planning, building for a safer future, practical safety advice Accessing the Criminal Justice System
We also deliver an in-house support/psycho-educational programme for women, the Power to Change.
Training
The refuge is at the centre of Wear Valley's community response to Domestic Abuse.
To achieve good levels of partnership working, the refuge at Bishop Auckland delivers training and awareness-raising sessions throughout the county. Delivered to:

Voluntary, and community groups, other charity organisations, private sector employers, faith groups and churches, clubs; local and national institutions
Professionals; statutory agencies e.g. police, CYPS, health professionals etc.
Individuals; student placements, volunteering opportunities one:one mentoring, professional 'drop-in' awareness