Children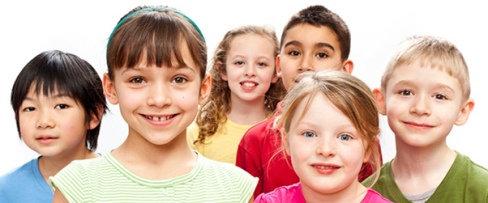 When domestic abuse is occurring in their home, children are affected. Children who witness the abuse are being emotionally abused, but many children are also directly abused and hurt physically (this may include sexual abuse).
All children respond to an experience of abuse (direct or indirect) in different ways, but witnessing domestic abuse always has a short-term and long-term impact. They are often left feeling sad or anxious, which may present in their behaviour, such as aggression, withdrawal, bed-wetting. In the long-term, low self-worth and anxiety may lead to self-harm or some other self-destructive behaviour. School may become difficult for them, or may present a 'safe-haven' in which they thrive.
Many children feel protective for the non-abusive parent and attempt to intervene, which is very dangerous and frequently leads to injury. Some children gravitate towards the abusive parent for what they perceive to be protection and security, even if that parent if directly abusive toward that child. This can be upsetting and confusing for the non-abusive parent and can cause problems in parenting that child effectively once no longer in the abusive relationship.
Generally, any concerns about a child's behaviour, or change in mood should be reported or acted upon; it is the view of social services, other children's services and domestic abuse services that no child should be made to live a house where any abuse is occurring.
WVWA work with children and young people experiencing domestic abuse, or the subsequent effects of abuse and neglect. We provide support in the refuge and on an outreach basis.
Children and young people who have experienced (or continue to experience) domestic abuse are often isolated from extended family and support networks. Lack of awareness within the community and within peer groups can silence young people; there is a shortage of services with adequate understanding or remit for working with young victims, which often results in misdiagnosis or cyclic signposting - it is important that support services exist to equip young people, and those in a position to support them (within families, schools etc.) with the tools to discuss the subject and manage the impact of their experiences.
Without the provision of appropriate support, there may occur continued or repeat victimisation and poor personal safety management in adult life. Immediate and long-term emotional impact might include the erosion of self esteem/confidence, depression/anxiety conditions, and often the development of coping strategies which present as 'challenging behaviour'.
Teenagers and young people
Older children and young people are affected in a different way to children as they are usually at a later stage of development and therefore less impressionable. However, they can be just as vulnerable. Again, it is important to remember that every person reacts to their experiences as an individual. As a family member, friend or professional supporting a young person, it is important to identify the cause of any concerning behaviour or emotional state. Understanding the impact of domestic abuse can improve the effectiveness of support.
In recent years there has been a growing focus on the impact of abuse within a family upon teenagers. There have also been a number of awareness-raising campaigns on domestic abuse within teen relationships.
In 2009, the NSPCC began their research into levels of abuse in teenage relationships. The children's charity was alarmed by the number of teens who viewed abuse in relationships as normal and 'to be expected'. The study found that around 1 in 4 teenage girls aged 13-17 have been physically assaulted by a boyfriend or subjected to a pattern of emotional abuse and control, whilst 1 in every 3 teenage girls have been sexually assaulted or forced into sexual acts by boyfriends.
These findings would suggest that abuse in teenage relationships is at least as common as in adult relationships.
In response to the study, the home office began a £2 million advertising campaign in order to educate teens around domestic abuse and to appeal to both teenage boys and girls. This has taken the form of information and advertising through radio, internet and posters, but it is currently best known for its television appeals.
Diana Sutton of the NSPCC stated that the organisation approves of the campaign as an appropriate and hopefully effective response to the research, and hopes that the current advertising will "get teenagers to talk to each other and to adults" about what has long been considered a taboo subject.
Other media campaigns have included characters from TV soap Hollyoaks, footballers and other well-known personalities.
Most refuges support women of 16 years old in their own right. This means that teenagers aged 16 and over can access accommodation and outreach support as victims of abuse. Under 16s are considered to be children and needing care as such.
WVWA deliver a specialised outreach programme for young women aged 16-25 who may need a helping hand to move on after experiencing domestic abuse. The course aims to boost the independent living skills and confidence of participants. Learn more.
If you believe a child is at risk of harm speak to social care direct:
Tel: 03000 267 979
Text message (sms): 0778 602 7280.
Minicom: 0142 988 4124